Helidon and District Community Centre
Bookings will be subject to indicated capacity limits and will need to comply with the with Queensland Government COVID-19 restrictions, and the Community Halls and Facilities General Conditions of Hire.
It is the responsibility of the event holder to keep up-to-date and comply with the current COVID-19 restrictions in the Lockyer Valley. For more information about event restrictions please contact Queensland Health.
Please be advised with current restrictions Facility booking applications are to be submitted to Council no later than 5 Business Days before the events commencement date due to extended processing times. Applications received after the 5 business days may NOT be approved, and exception to this will be bookings for Funerals.

Helidon & District Community Centre is located within the Helidon township, approximately 20 minutes from Toowoomba and approximately 50 minutes from Ipswich.
Located at 15 Arthur Street, Helidon.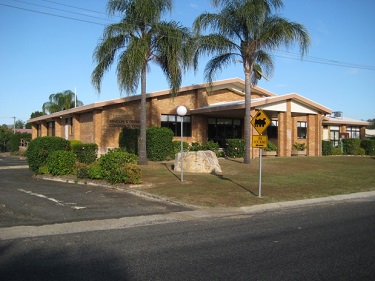 Facilities:

Kitchen
Tables and chairs
Toilets
Off-street parking
Kiosk/Bar
Fans
Stage
Make a booking online, or you can complete the Application for Facilites Hire and lodge with Council's Customer Experience Team.
Hire charges are outlined in Council's Fees and Charges document
For more information, please contact Council on 1300 005 872 from Monday to Friday, 8.30am to 4.30pm.
Document Links