Galleries
Togetherness
High Schools of the Lockyer Valley
1 September to 15 October 2023
Togetherness showcases student work from various high schools in the Lockyer Valley. Featuring a diverse range of artwork, viewers are invited to perceive the works through the eyes of a teenager growing up in the Lockyer Valley. Sometimes beautiful, sometimes challenging, the works demonstrate student responses to, and their interpretation of, the places, people and politics they encounter.
Recovering the Past
Ian Alderman
20 October to 3 December 2023
Recovering the Past is a timely and thought-provoking photographic exploration of the physical and psychological consequences of the Great War.
Symphony
Lockyer Valley Art Society Inc. (LASI)
8 December 2023 to 28 January 2024
The word symphony means to speak, tell or say together and this exhibition is a bringing together of the artworks of all the members of LASI in a colourful, expressive display of art. 2D and 3D artworks, created using a variety of mediums blend harmoniously in a visual, auditory and spatial symphony.
Exhibiting in the Lockyer Valley Art Gallery
The Lockyer Valley Art Gallery has one main space for artists and groups interested in exhibiting.
Artists or interested parties can submit a proposal to exhibit their work in the Gallery. Please read through the Information and Guidelines for exhibiting document prior to submitting this Exhibition Application Form. Applications can be made from each year and close on 31 August for the next calendar year. If you are unsuccessful, your application will not be considered for future years, although you are very welcome to submit another application in the future.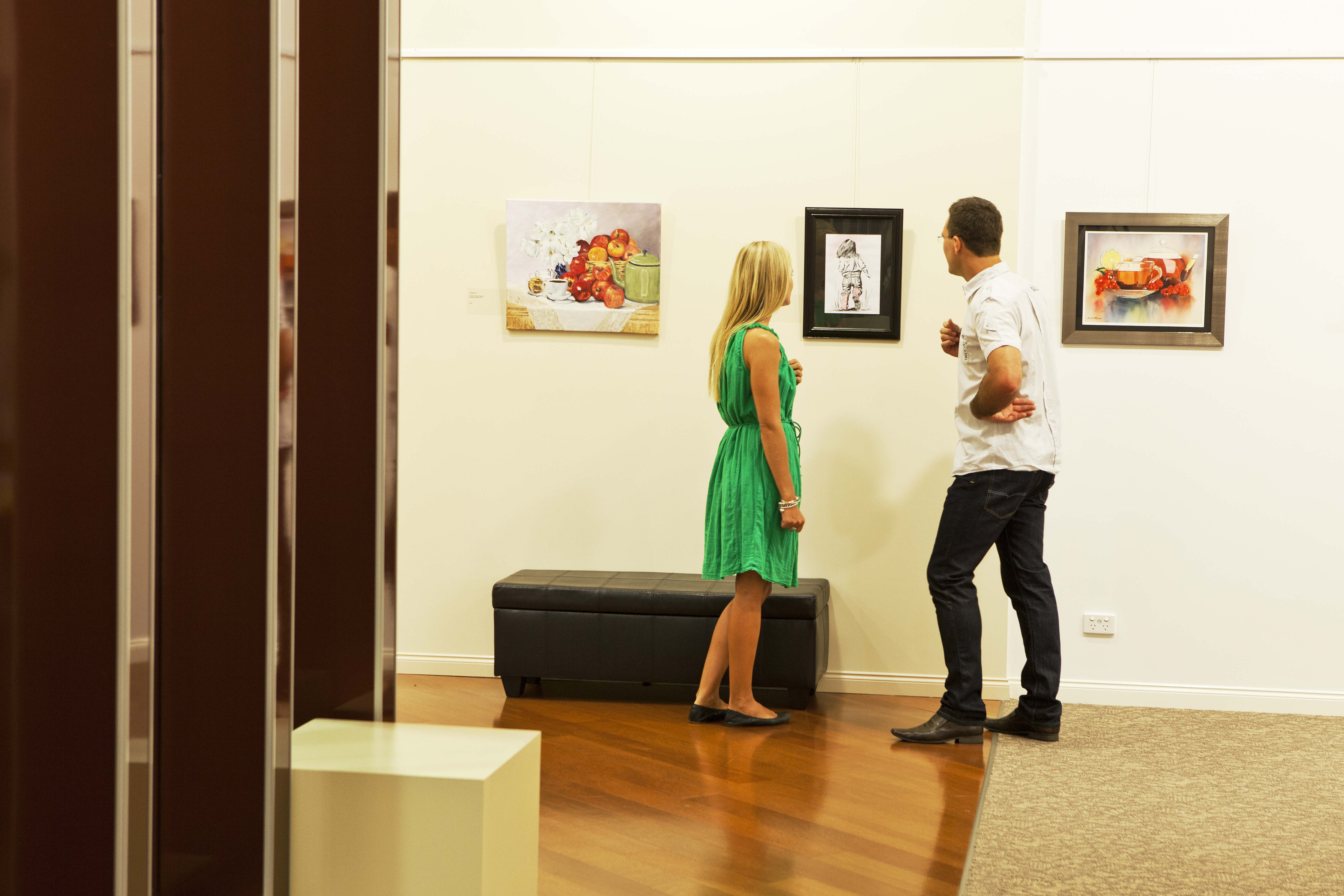 Arts and Culture Strategy
The Arts and Culture Strategy provides a clear and concise vision for the connection and growth of our creative sector.