Council supports UQ Gatton students through field practical
Council News
Media Releases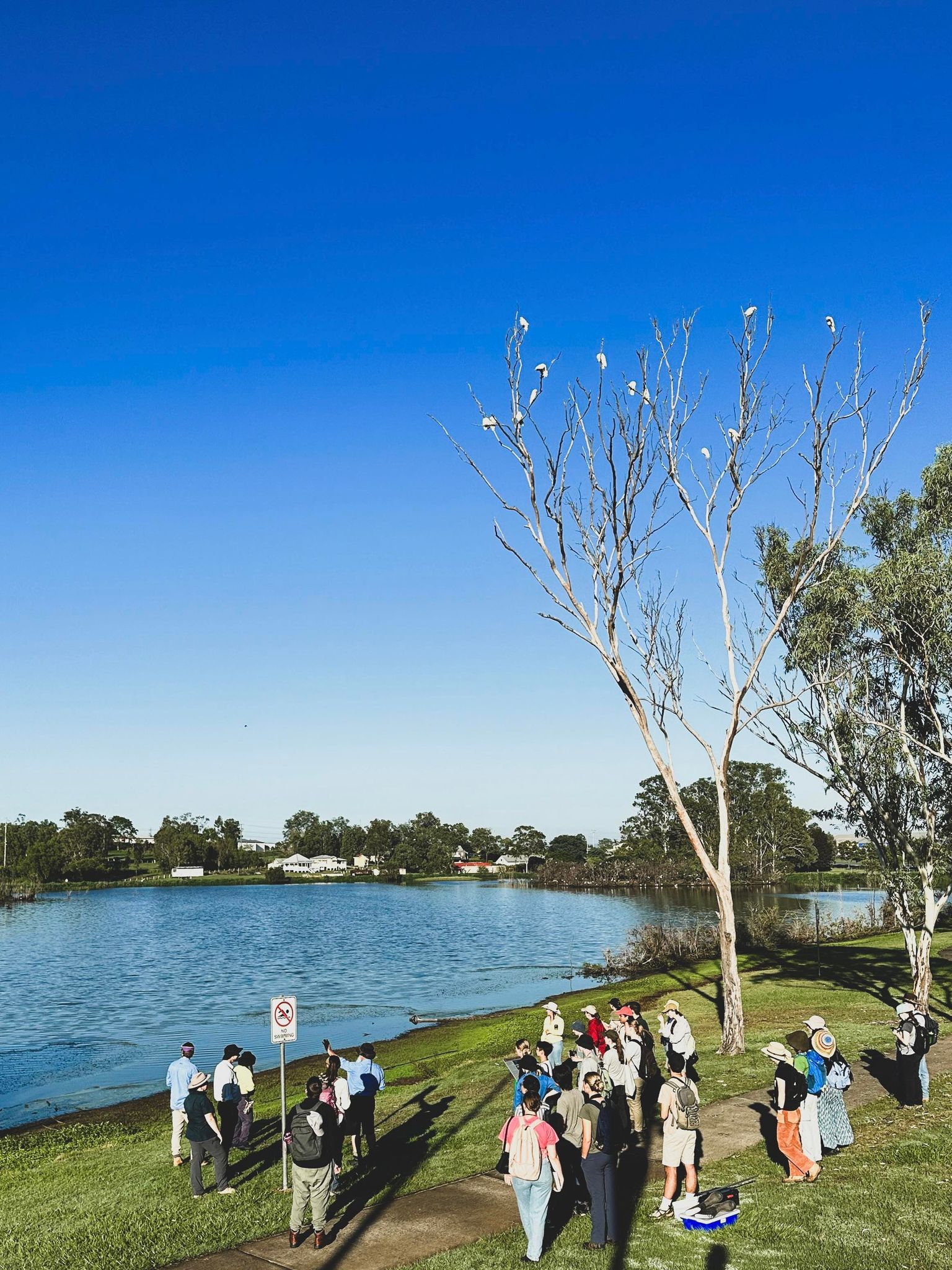 Lockyer Valley Regional Council's Environment Team were hands-on at Lake Apex this morning, meeting with ecology students from the University of Queensland's Gatton Campus to undertake a field practical as part of the applied Ecology course – Wildlife Population Management.
The field practical saw the students, with the assistance of Council officers and their lecturer, Dr April Reside, undertake everything from bird survey to water quality testing and aquatic macroinvertebrate sampling.
The students also participated in discussions around the fauna, flora and ecosystems of Lake Apex. Their course project involves preparing a management plan for a wetland by assessing the values, threats and proposing suitable management actions to preserve the integrity of the site.
Lockyer Valley Regional Council Environment Portfolio Councillor Michael Hagan said Council is committed to strengthening partnerships and working collaboratively for the benefit of the community, and this is yet another example.
"Lake Apex is one of the region's premiere parklands and is home to a host of incredible and unique flora and fauna and natural beauty – so it is most definitely a prime teaching ground!
"The students thoroughly enjoyed and benefitted from the morning, as did our staff, and we look forward to hosting another practical again in the future," Cr Hagan said.